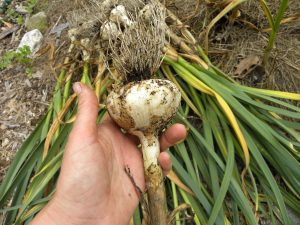 In the heat and long days of July we really start to reap what we have sown: beans, summer squash, cucumbers, eggplant, basil, garlic and more. Now the challenge is to keep up with bringing the produce in and preserving it.
By this time of year, I hope to have planned well enough that we are focused on maintenance and harvest. Big projects and expansions are best done in the cooler weather of spring and fall. This year hasn't quite worked out that way. Even when it does, it's just a busy time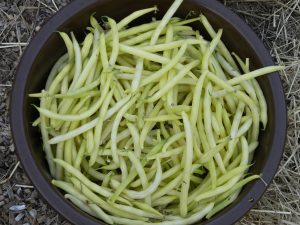 of year for northern food growers. I try to stay calm and not waste energy worrying about what I haven't done yet – but there are days that my to-do list brings me to tears I admit!
Have you seen The Biggest Little Farm yet? I highly recommend it and Seacoast Permaculture plans to bring it back to our area this winter 2020. There's a scene from their early days on the farm when co-owner Molly Chester tells us that it seems to her like every time she checks something off her list she adds ten more items. A lot of us can relate to that, right?!
It's also a beautiful and satisfying time of year, especially when our lack of drought has led to healthy productive plants. So, I'll share photos here – a virtual tour of our annual garden in July. Then… back to work for me!